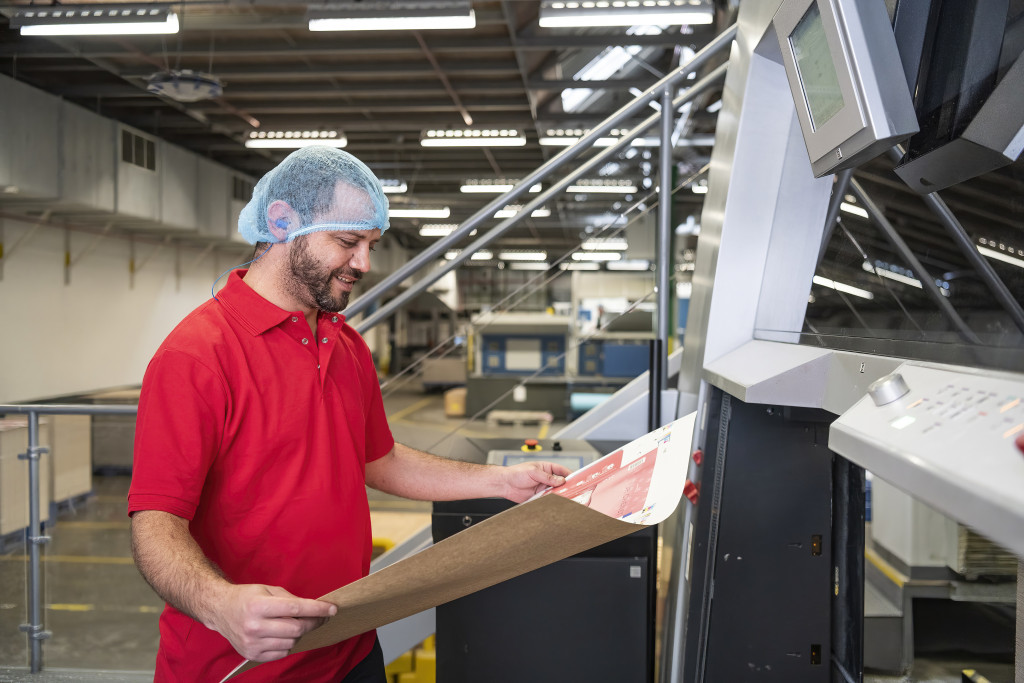 Pre-press & printing
Wondered why our print is so stunning? We use the latest offset printing technology combined with flexo water-based and UV coating. Add to that PDF workflows, calibrated proof systems, including trapping, GCR, colour management and carton identification and traceability and you have the full package. Which is perfect for your package. Thinking about digital printing solutions? Let's talk.
Carton processing
Our cartonboard receives a lot of attention before it's ready. It needs to be creased, cut, pre-folded and glued (up to 20 spots) and we accommodate all kinds of shapes and formats. We even add perforated 'tear strips' for easy opening. All of this ensures easy filling and 'runnability' on the production line and perfect performance and appearance for the customer.
Microflute
What don't we know about Microflute? At the heart of many of our products, it comes in a variety of sizes from thin fluting (such as n and f) and our standard e fluting to the heavier d and b fluting. Whichever you choose, it delivers not only excellent carrying capacity and strength, but great shelf impact via high-quality offset printing.
Finishing techniques
What about the finishing touch? We can add embossing, or hot foil embossing for a real touch of luxury. We can create windows, covered either with clear plastic or sustainable materials. We can include beautifully printed inserts or labels, and we use inkjet coders to apply unique batch numbers. And finally we can use skiving and hemming techniques to prevent grease migration spoiling the final effect. Et voilà.