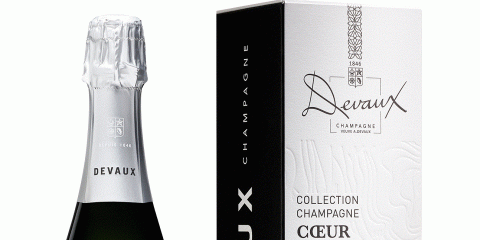 Edition Spéciale by LUXE PACK 2021
Le Carreau du Temple - Paris - France - Stand D09
Event address
Le Carreau du Temple
2 rue Eugène Spuller
France
Extra remarks
Date: 31/08/2021 - 01/09/2021
Stand D09
The capital event for luxury packaging
Van Genechten Packaging will explain how to produce premium packaging that offers strong shelf impact and makes consumers feel good. We look forward to welcome you at our booth D09!
What another great edition of Edition Spéciale by Luxe Pack!
We sincerely thank you for visiting our booth where you could uncover our sustainable packaging for premium drinks and beauty products. 
We discussed so many interesting topics during the event. 
How our smart designs without plastics
give your customers exiciting consumer experiences
How you can maximize your brand impact
while minimizing your carbon footprint
How we've been at the forefront of packaging innovation
since our foundation in 1834
Do you have some ideas, or specific requests to improve your customers' experiences with our sustainable packaging? Just contact your nearest team via sales@vangenechten.com
We'd love to hear from you.