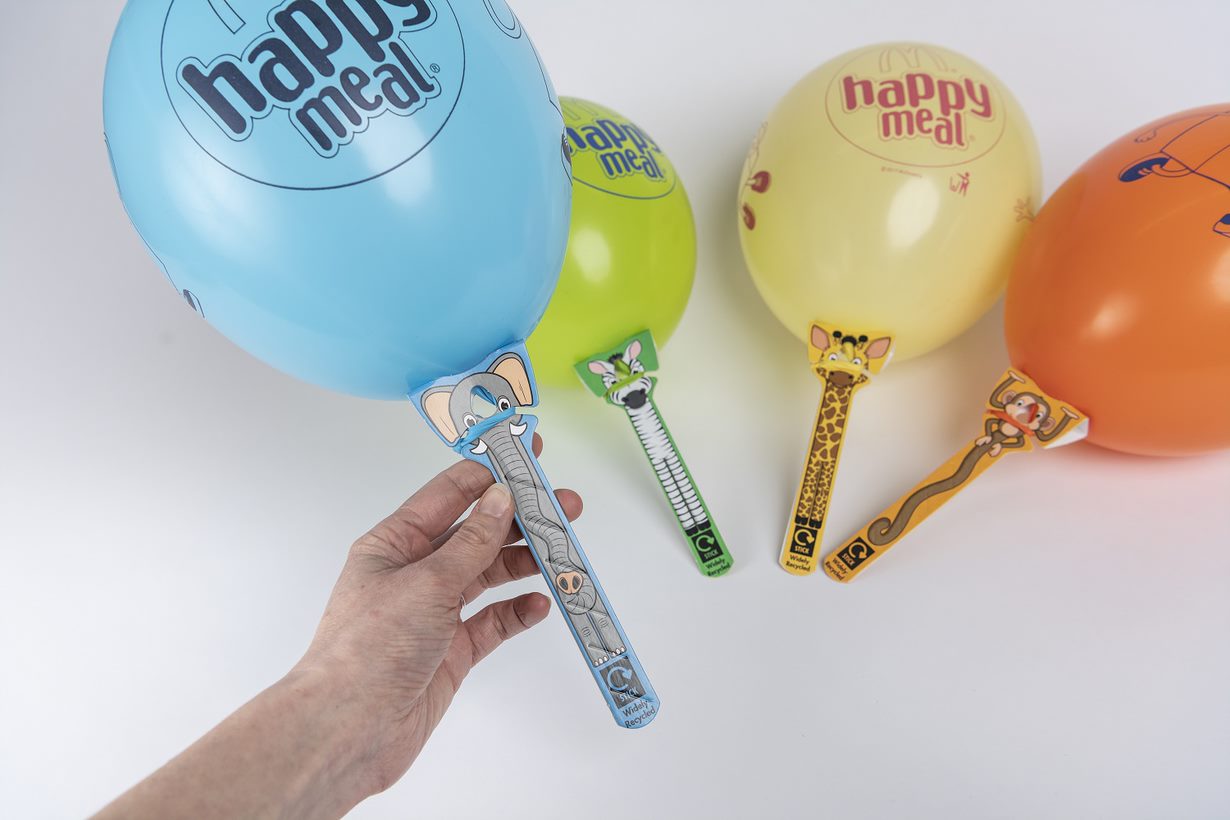 Get a grip on sustain­ability
How to eliminate single-use plastic and sustainably improve impact
When UK-based promotional partner B-Loony contacted us to assist them in developing a smarter alternative for single-use plastic balloon grips, we did not hesitate.
Honouring our Save the Planet Award, we produced the eco-friendly Balloon Grip™, again showcasing the versatile power of folding carton:
acts truly sustainable
renewable sources, perfectly reusable and recyclable
communicates with impact
new branding possibilities, high-quality printing
comes flat-packed
efficient packaging, storage and distribution
This is win-win-win. You answer the call of consumers for truly sustainable innovation, which is reaching a tipping point; you deal with the soon to come EU ban on single-use plastics, and you create a better product with new branding possibilities.
"Many of our existing customers have already pledged to reduce their use of single-use plastics, and with Balloon Grip™ we can offer an affordable, eco-friendly and smart alternative. So we were very happy to have pulled this off with Van Genechten Packaging, " says Andy MacInnes, Commercial Director B-Loony.
That is how we can make the switch to sustainable packaging work. From first ideas to concrete projects: get into contact with your nearest team.
We'd love to hear from you.
Kind regards,
The Van Genechten Packaging Team