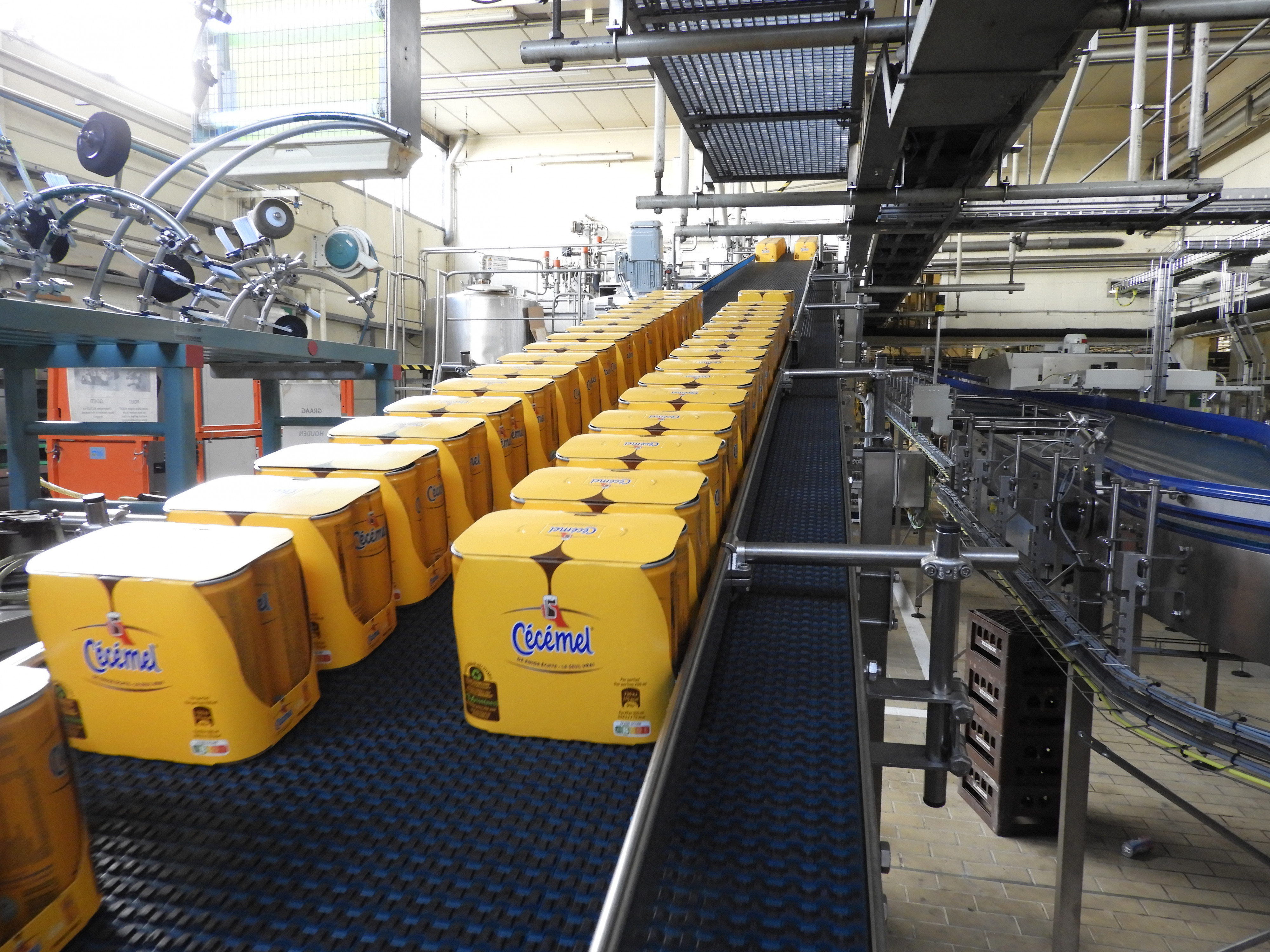 Chocomel going eco-friendly for their multipacks?
Say hi to fast production, brand impact, safety, protection and sustainability. Here's the story behind Chocomel's switch to folding carton multipacks. 
Natural choice: Chocomel eco-friendly beverage packaging
Substantially less pl*stic on the Belgian market every year. 
And on the Dutch market as well from now on. 
This is just one of the many advantages that come with the brand new folding carton multipack solution for the famous Chocomel chocolate milk brand. 
It's a kind of VGP magic. 
Making sustainability goals reality
Why would you wrap a brand like Chocomel, such an iconic refreshment made with so much care, in pl*stic?
FrieslandCampina, one of the world's largest dairy companies, which aims to nourish by nature, came to us with that exact question a while ago. Their popular and iconic refreshment Chocomel simply did not fit anymore with the single-use pl*stic shrink wrap it came in. 
By 2025 all of their packaging - yes, all of it - would have to be reusable and/or recyclable as well. 
Moreover, as true category leader, Chocomel wants to be a front runner in terms of sustainability. 
Folding carton magic for multipack solutions
It's in our nature to make sure folding carton ticks all of these boxes (pun intended) - for every Chocomel can size and multipack. It's why so many brands rely on our expertise in beverage packaging. 
So, this is how we make eco-friendly beverage packaging happen with folding carton magic: 
Production
keeping up on high-speed lines
Design
making that so familiar Chocomel yellow shine on the shelf to drive sales
Unboxing
added convenience makes sure fans remain fans 
Protection
all the way from production through transport to their spot in the stores
Food safety
moisture resistant, tear proof, perfectly readable and accessible info
Sustainability
folding carton is perfectly reusable and recyclable
Energy & time saved
no heat needed to shrink, higher production speed
Next time you see a yellow multipack stand out in a store, you'll know there is much more to it than meets the eye. 
Magic for your brand
from production right up to sales?
Get into contact with us. We'd love to hear from you.