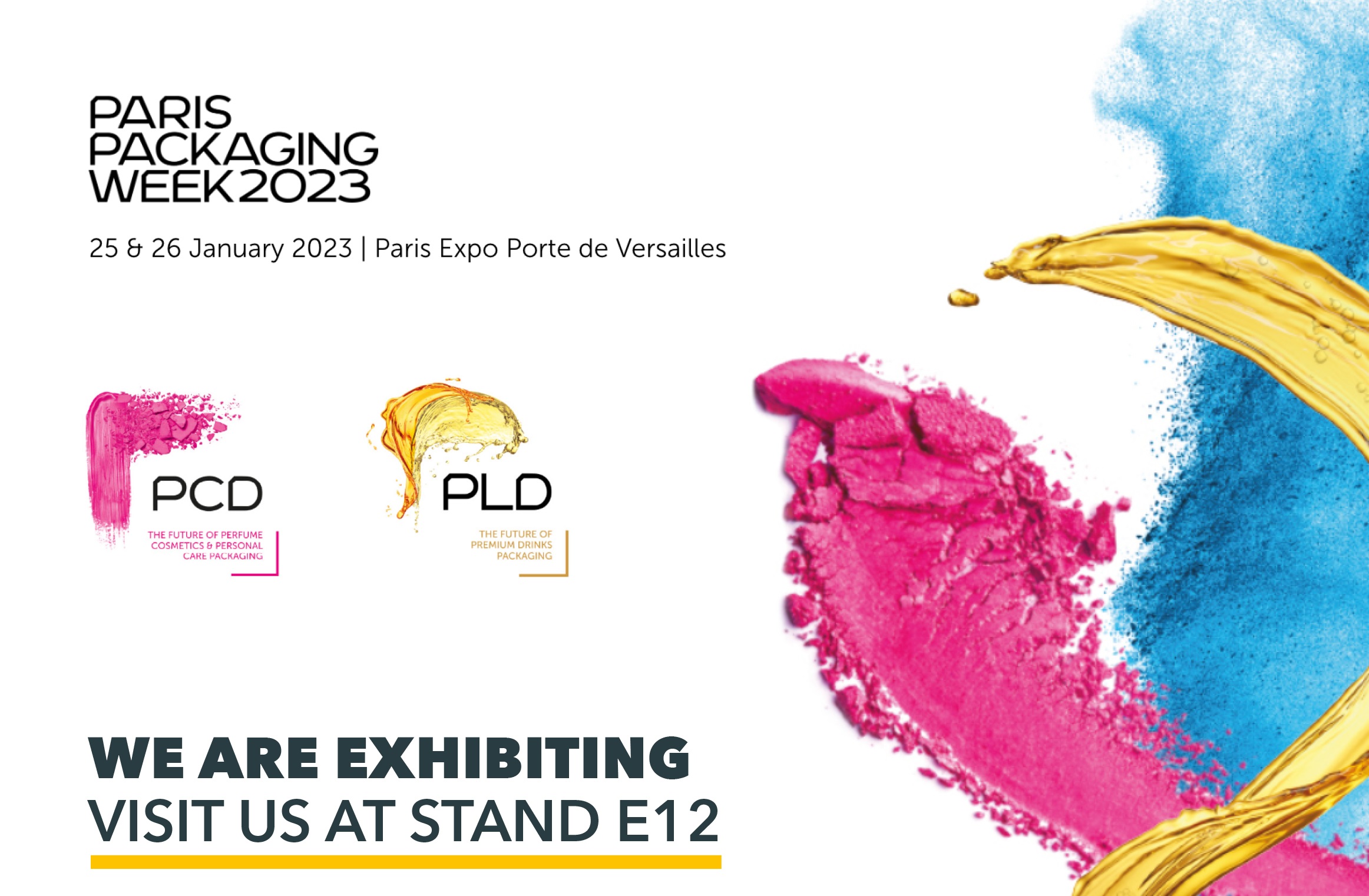 Packaging can look great, feel great and be sustainable at the same time
4 ways to make your premium packaging more sustainable in 2023
There are two types of New Year's resolutions. The ones you make in good spirits at the beginning of the year, but that gradually fade into forgetfulness, and the ones that are so important you simply never give them up. At Van Genechten Packaging, we made sustainability our most important resolution yet. And we made it our mission to help you do the same.
At the upcoming Paris Packaging Week 2023, we'll unveil how you can realize your sustainability goals and beyond in 2023. To create packaging that looks good, feels good and – above all – does good. Come visit our booth, talk packaging with our experts, and explore our four areas of focus: avoiding pl*stic, reusability, reducibility and recyclability.
Want to learn more? Here are 4 ways to deliver premium packaging experiences, the sustainable way.
Be tamper-free, plastic free
Discerning consumers don't just want quality, they want assurance. They want to be absolutely sure that your product delivers the quality experience they expect. And that the product hasn't passed through any other, unwarranted hands.
This also holds true for premium cosmetics. Here, anti-tamper and counterfeiting measures usually take the form of film wrapping. In other words: plastic.

So how can you provide a great experience with maximum assurance, without the plastic? The solution: a customizable label, permanently altered upon opening. This not only works as a quality assurance, it also improves the consumer's experience as they can already touch and feel the product before purchase.
Turn reusability on its head
Surely, carton packaging is meant to be recycled, but reused? Of course! All it takes is a little bit of imagination to create some real packaging magic.
Take premium champagne brand Veuve Clicquot. They wanted to make a bold statement about their commitment to sustainability, and we were more than happy to help.
Together, we came up with a unique concept: a gorgeous presentation box that doubles as… an ice bucket. Made from paper and cardboard from FSC certified forests, the Veuve Clicquot Ice Box allows consumers to enjoy their champagne ice cold, wherever they are.

But that's not the end of the story: shortly after launching, we saw consumers inventing their own ways of reusing the packaging, repurposing it as a Veuve Clicquot vase, lamp-shade and more. The VIA association recognized the iconic concept and selected it as one of the 1,000 items to represent France on the world stage. Merveilleux, quoi?
Recycle in style
At Van Genechten Packaging, we design all of our products with recyclability in mind. At the same time, we make sure to never compromise on premium attractiveness, functionality or efficient construction and use of materials. It's not single elements, but the whole – ahem – package that matters.
A great example of this is the presentation packaging we created for Courvoisier Cognac. This packaging delivers a premium experience and is 100% recyclable. It reduces material usage by 15% and saves 4 kg of CO2 during the production of each box. Numbers that make a difference, especially when you multiply them by thousands of units.

It goes without saying that our packaging is also completely free of plastics.
To stay ahead, go the extra mile
In 2023, we'll see the arrival of the new European Packaging & Packaging Waste Directive. The proposed regulations will mandate recyclability or packaging material, waste reduction and use of recycled material, among other things.
This is an opportunity to not only comply with new, necessary regulations, but to go a step further and create new moments of magic for your customers, combining sustainability with a remarkable packaging experience.
At the same time, we're taking our own steps to become more sustainable. Our plants in France and Latvia are both certified Carbon Neutral, and we continue to further reduce their emissions. Sustainability is a shared journey. One that might start with a resolution to do things differently, and that, with the right partner, leads to fantastic results.

We'd love to meet you at the Paris Packaging Week, and discuss how we can fulfill your packaging ambitions in 2023.