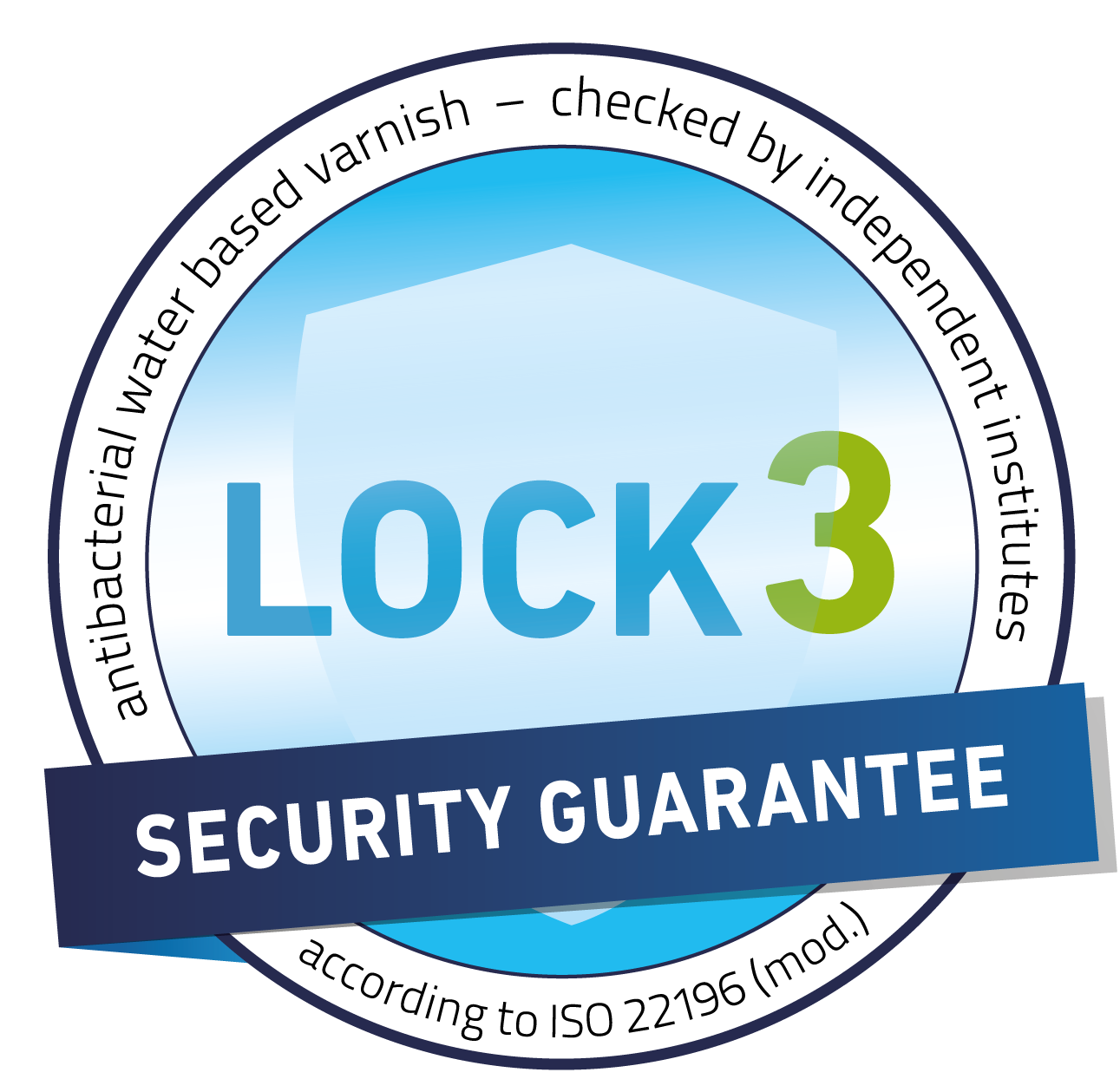 Self-disinfecting carton packaging
All set to protect everyone even better.
For extra levels of safety when handling packaging, Van Genechten Packaging has partnered up with Varcotec to introduce a unique and innovative coating technology called Lock 3.
Lock 3 kills bacteria, pathogens and viruses permanently. It is the only fully effective antimicrobial coating currently on the packaging market that functions independently of moisture and temperature and remains effective on dry surfaces. Yet, it remains fully recyclable.
A simple addition in terms of printing production - but an important packaging upgrade to interrupt chains of infection. Killing bacteria halts infections passed on by any contact and helps keep hygienic loops intact.
Proven protection
Lock 3 contains active elements trusted for years in domains like dermatology and ophthalmology. Dermatologically tested and used in hospitals, it is both safe and non-toxic.
How does the coating work? Its components are activated when exposed to light and oxygen. In darkness they remain inactive, but they start working as soon as the coating is exposed to light again.
The dispersion varnish relies on natural photodynamic processes: a single patented active ingredient activates ambient oxygen when exposed to either natural or artificial light. The activated oxygen then destroys the cells of the microbes quickly with a success rate of up to 99.99%.
Food-safe and recyclable
Lock 3 matches Van Genechten Packaging's philosophy to design and produce sustainable and safe packaging that is 100% recyclable and reusable. The coating is sustainable since it remains fully recyclable via normal waste streams. As it is biologically harmless, it is suited for food packaging as well.
In terms of production, Van Genechten Packaging can apply this coating in line on all of its standard printing presses.
Important impact
Since Van Genechten Packaging has access to all of the big brand owners supplying essential consumer goods all over the world, the potential impact of this new line of packaging is impressive, from logistics right up to point of sale – and not just for essential products like medication.
Think e-commerce and home delivery, personal care products, chilled and frozen food, even playing cards: whoever is touching the actual packaging, during handling, in-store and at home, they are given added levels of safety by its self-disinfecting qualities.
Van Genechten Packaging can integrate the Lock 3 application as of today.
Listen to Marc Büttgenbach, Chief Commercial Officer, explain the exciting properties of the Lock 3 innovative coating technology.
First ideas, or concrete projects?
Contact us today.
We'd love to hear from you.
sales@vangenechten.com