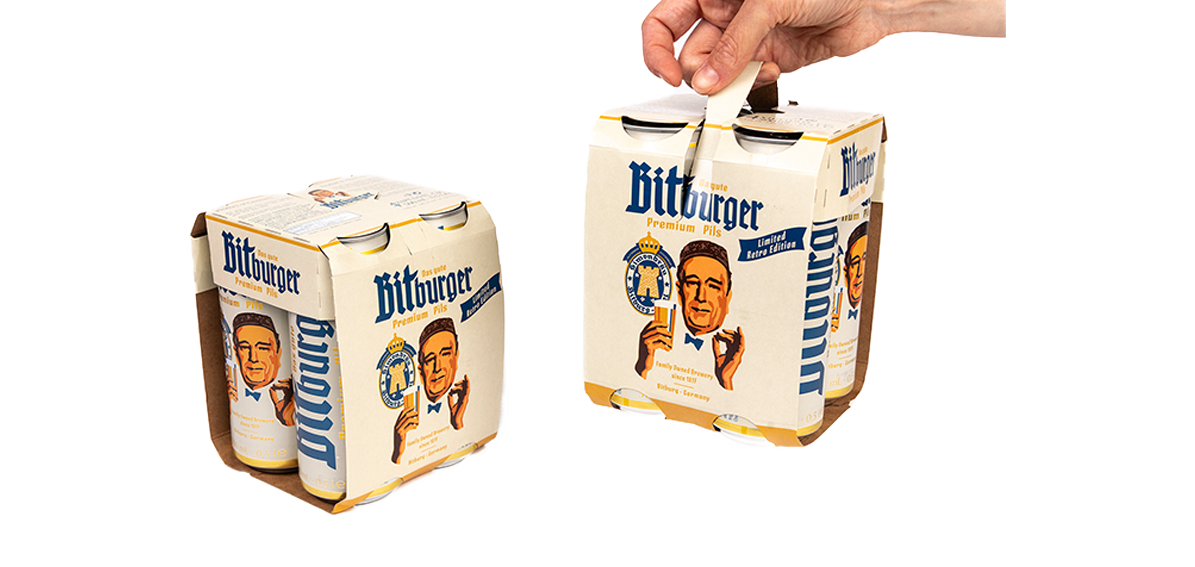 VGP wins European Carton Excellence Awards with eco-friendly packaging
Turnhout, September 22, 2023 | At the annual prestigious European Carton Excellence Awards ceremony – this time in Seville - Van Genechten Packaging (VGP) was voted winner in the General Packaging/Recycled Fibre. Its two other shortlisted packaging solutions took home a Platinum and Gold Award.
These awards prove that we are a valuable partner for brand owners",
says CEO Frank Ohle.
Especially with the upcoming European packaging & packaging waste regulations (PPWR). By 2030 all packaging on the EU market has to be reusable or recyclable. The whole VGP team is motivated to guide our customers to win with their consumers in this transition. We are dedicated to boost our customers' products with attractive, eco-friendly, easy-to-use and affordable packaging solutions. Time to make recycling so much easier."
 
Three winners in shifting to folding carton
Saving tonnes of plastic with one design
Via child-safe fabric care packaging we are stepping away from plastic to recyclable solutions. This eco-friendly packaging is made with recycled fibres, so consumers can easily add it to their household paper collection. The ergonomic opening with 2 buttons makes the pack easy to use for all adults, including those who struggle with picking up and holding objects. A reassuring 'click' ensures consumers that the pack is properly closed, making it completely child impeding.
VGP cooperated in the innovative design, improving the industrial production. By delivering the package in a flat, pre-glued state, VGP improved the efficiency in the supply chain as well.
The functionality of this packaging solution is compelling",
commented the jury.
It provides a multi-sensory experience. And the squeeze-and-click opening mechanism also acts as a safety feature. We especially like the visually intriguing nature of the design that invites consumers to use and explore it."
Cambotainer®: sustainable and efficient production
On the road to more environmentally-friendly and recyclable packaging, VGP keeps improving the production process. The existing plastic packaging of this product consisted of several components, turning the production and supply chain into a complex process. VGP managed to combine all these components into a single-piece Cambotainer® folding carton pack.
The innovative features? A tamper-evident opening system, an integrated dosing cup and efficient closeability. As a result, the product stands out in convenience, sustainability and safety, while ruling the store shelves with a striking design. With this solution VGP helps its brand owners significantly reduce complexity in the supply chain.
Bitburger Pils Retro Multipack: flexible and untearable
Bitburger Brewery wanted to change the plastic handles and shrink wraps on their beer packages. As their long-term partner, VGP helped develop a qualitative and environmentally-friendly solution. They integrated the handle in the structure of the cardboard packaging, without using reinforcement tapes.
This way, VGP can achieve its sustainable ambitions, while offering the end-consumer easy-to-carry packaging to transport their favourite beer.
Contact Us
sales@vangenechten.com
Heidi Vanspauwen
Group Marketing & Communications Manager
Raadsherenstraat 2
B-2300 Turnhout
Tel: 0032 14 40 36 40
About Van Genechten Packaging (VGP)
Where people, brands and folding carton meet, that is where the magic happens at VGP, every single time. For almost 190 years now VGP has believed in the unique impact of packaging for brands and products, for people and the planet, and made it work.
Today it remains one of the last truly independent European packaging specialists with an HQ in Turnhout, Belgium, 12 folding carton sites and 1 extrusion site in 9 countries. Customers have come to value both this presence and independent spirit: typical is VGP's 'people first' approach, where customer-centric collaboration is key to success. It has won the company many leading industry awards.
VGP generates an annual revenue of about 400 million euros. As a leading provider of packaging in European fast-moving consumer goods, the company continues to grow in printed folding cartons, offset laminated corrugated board, POS displays and a wide range of other packaging solutions.