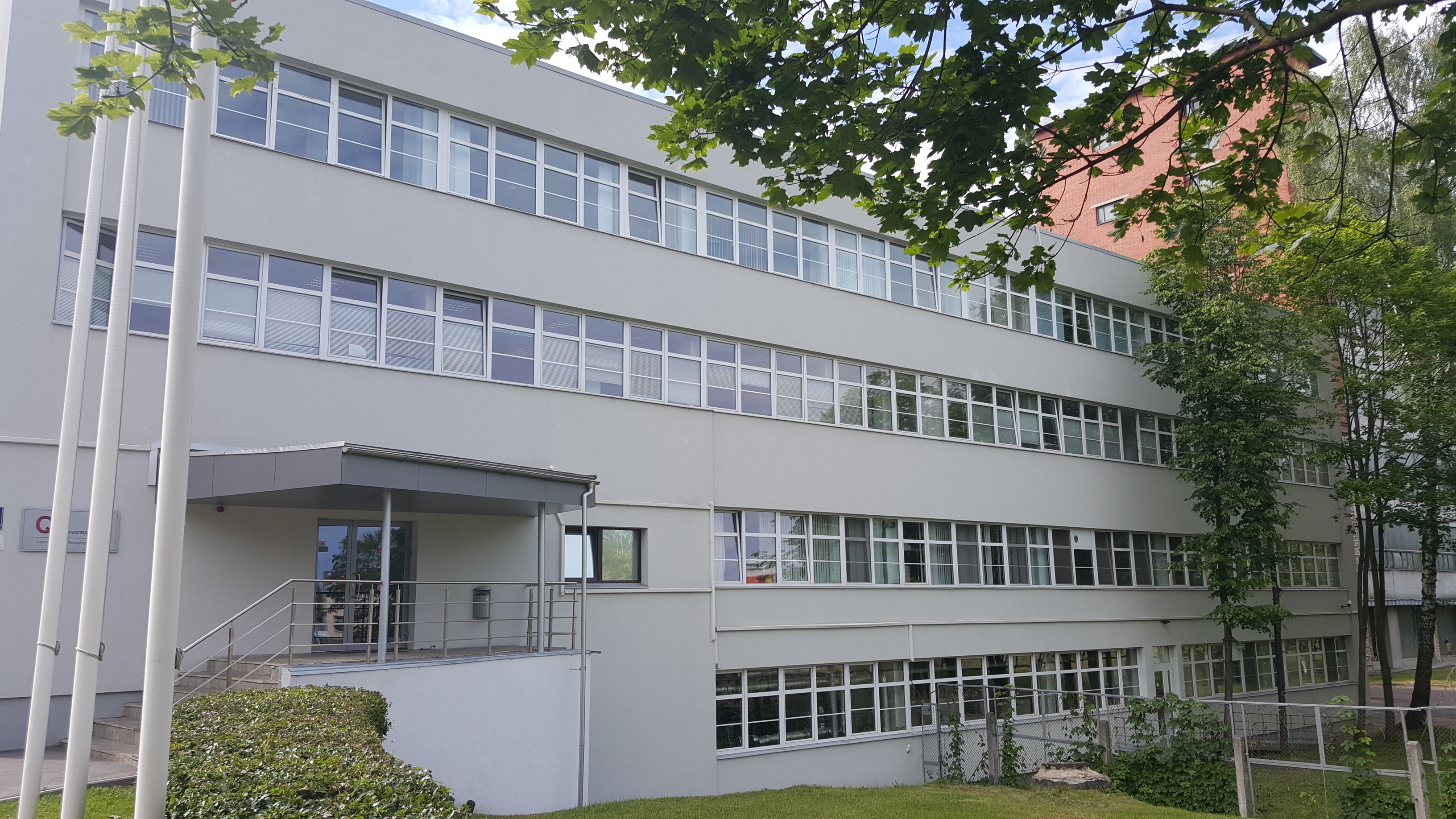 VGP's production site in Riga reduces emissions by a further 17%
After last year's multiple awards for environmental performance, we at VGP are reaffirming our continued commitment to sustainability. Our production site VG Kvadra Pak in Riga, Latvia, was awarded Climate Neutral status last year, following recognition of the site's long term commitment to reducing emissions. We're thrilled to announce that, as a result of an even greater reduction in emissions, the certification has now been renewed.
Focus on further reduction
Over the course of the last 12 months, VG Kvadra Pak has further reduced its output to 542.2 tonnes, representing an incredible 17% reduction in total emissions. This achievement came from a wide-ranging investment program in energy efficiency and a focus on green travel by employees to further lower our climate impact.
But that's not all! In addition to actively reducing our climate impact, we offset our emissions via ClimatePartner. With their support we contribute to protecting the forests of the Mataven region of Colombia, making our Riga site completely carbon neutral. Our contribution to the Mataven project also helps to work towards other UN sustainability targets such as zero hunger, good health and well-being and quality education.
You can learn more about the project and Climate Partner here
https://fpm.climatepartner.com/tracking/project/17770-2112-1001/1402/en
These actions mean that in the last year VG Kvadra Pak has offset the equivalent of 645 flights between London and New York. You can check out what else that means below: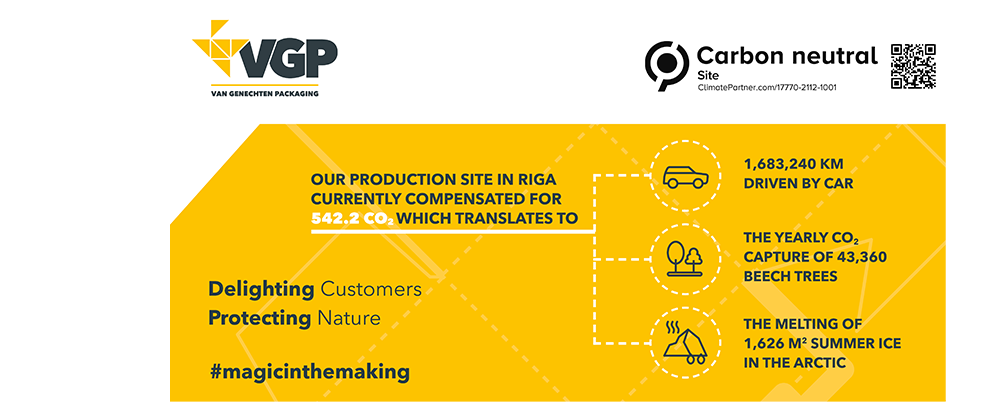 Roberts Vasilevskis, General Director for VG Kvadra Pak commented:
With COP27 once again focusing the world's attention on our collective climate and sustainability obligations, I'm delighted to renew our Climate Neutral certification. That we were able to even further reduce our emissions through the efforts of everybody at the plant is a great sign of how highly we value sustainability both here and across the Van Genechten Packaging group."
VG Kvadra Pak's achievement wasn't the only piece of good sustainability news this month. Our Angoulême production site also managed to renew their 'CO2 compensé' certification, reducing their emissions by 15%.
Sustainable Magic
Our work doesn't end there, however. At VGP we're always striving to find new materials and processes that not only produce the inspiring packaging designs that delight our customers, but also reduce their environmental impact.
Every day we work in partnership with our customers to help them to:
Calculate and offset the carbon footprint of their packaging
Make their packaging environmentally friendly by design
Present solutions that delight customers and promote sustainability.
From first ideas to successful sustainability projects
Get in touch with our experts to discover how our commitment to carbon neutrality can improve your packaging via sales@vangenechten.com
We'd love to hear from you.