Hat-trick for Van Genechten Packaging at European Carton Excellence Awards
Turnhout, September 19, 2022 | Van Genechten Packaging (VGP) are thrilled to announce that they were honoured with no fewer than three awards at the Pro Carton/ECMA congress award ceremony, held last Thursday night in Krakow. This ground-breaking feat is all the more special as it gives recognition to the group's long-term focus on sustainability. 
The European Carton Excellence Awards is Europe's most prestigious industry awards event for folding carton packaging solutions and VGP are naturally delighted to receive recognition for their continued focus on sustainability and innovation.
Sustainability pays dividends
The crowning achievement of the evening was, without doubt, receiving the prestigious Sustainability Award, for the Herbal Essences Shampoo Conditioner bundle, produced for Procter & Gamble. With the theme of sustainability the core topic for this year's congress, to be presented with this award is a ground-breaking achievement.
The jury recognised the bundle's brand communication, presentation and content message and praised its sustainability credentials, commenting:
This pack combines the many benefits cartonboard packaging naturally provides. Maximising product visibility while using minimal material, it offers the perfect sustainable alternative to plastic shrink wraps."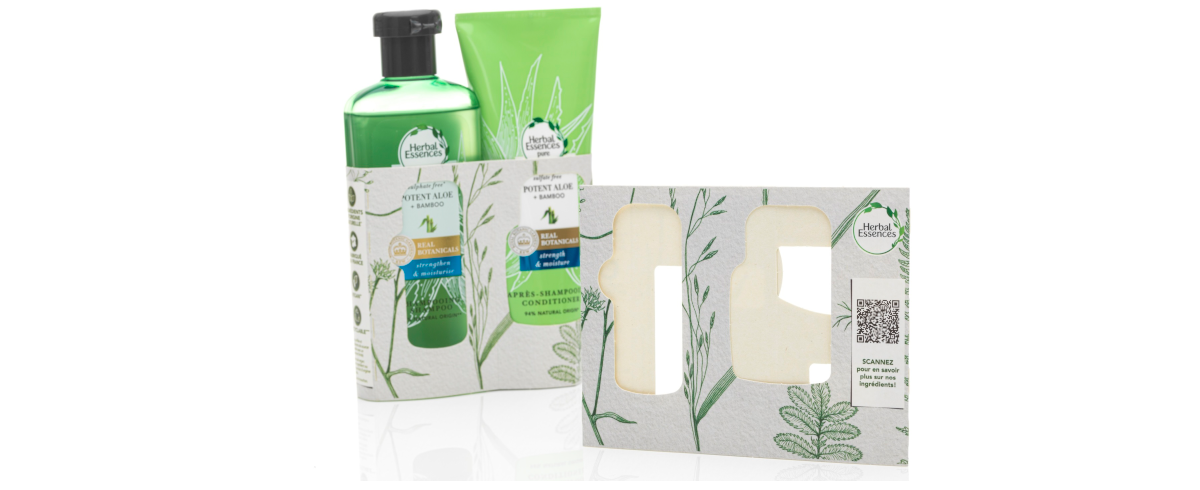 No less impressive was receiving one of four Platinum Awards presented at the ceremony for the gift pack
Summer of Joy for Rituals. Designed to encourage the recipient to enjoy 15 minutes of "me time" each day, look and feel was especially important for the concept. VGP is delighted that their innovative use of hot foil to highlight the personal nature of the gift box was recognised along with the natural touch and feel generated by all-over fabric structure embossing, combined with a matt dispersion varnish.
Last but not least, the Yu Gin pack for Spiritique was recognised with a Gold Award, making this ingenious pack a multiple award winner and underlining VGP's capabilities in the spirit packaging sector. The package gives the product maximum visibility and is easy-to-assemble, with a one piece construction, and 100% sustainable.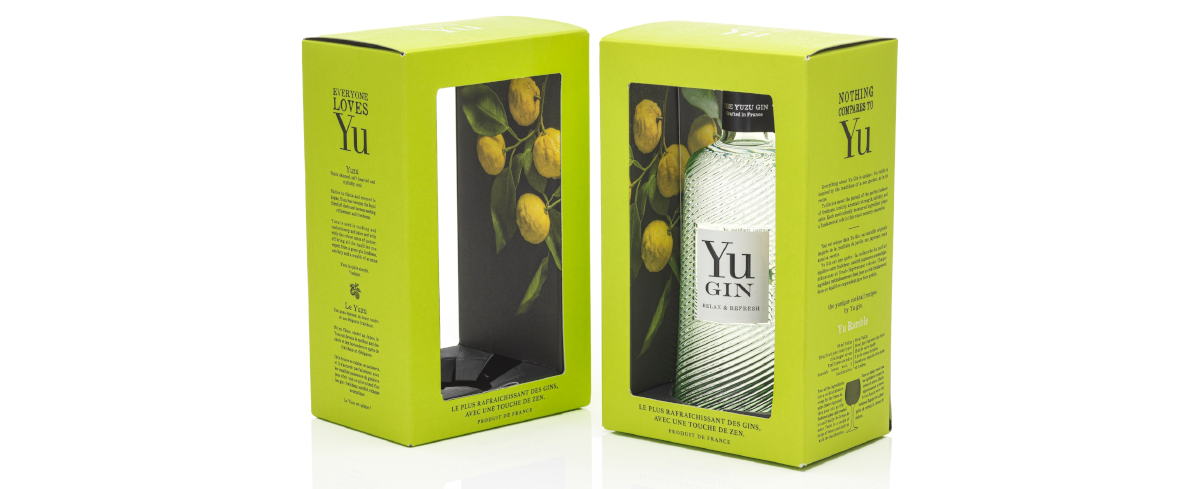 The future is made today
These awards are special to VGP as, across all categories, carton converters are invited to submit their most innovative, 'best of', solutions to an expert jury. They judge not only look and feel, but look at the packaging approach as a whole and how it affects the entire project, from design to logistics, life on the shelf and environmental impact. With standards improving and competition getting more fierce every year, VGP are delighted to receive recognition for their commitment to innovation, delighting our customers and, above all, focus on sustainability.
VGP CEO Prof. Dr. Frank Ohle told us:
At Van Genechten Packaging, we know that sustainability is ever-more important to consumers. This means that, when we work together with our customers, we have to come up with ideas that both spark a reaction on the shelf and do good for the planet.

These awards are a great endorsement of the teamwork with our customers and our commitment to create products that inspire people and help our environment."
VGP would like to extend their congratulations to all members of their team for their dedication, energy and focus on excellence. As well as to their customers for their continued trust and support.
Contact Us
Heidi Vanspauwen
Group Marketing & Communications Manager
Raadsherenstraat 2
B-2300 Turnhout
Tel: 0032 14 40 36 40
About Van Genechten Packaging (VGP)
Where people, brands and folding carton meet, that is where the magic happens at VGP, every single time. For almost 190 years now VGP has believed in the unique impact of packaging for brands and products, for people and the planet, and made it work.
Today it remains one of the last truly independent European packaging specialists with HQ in Turnhout, Belgium, 10 folding carton sites and 1 extrusion site in 7 countries. Customers have come to value both this presence and independent spirit: typical is VGP's 'people first' approach, where customer-centric collaboration is key to success. It has won the company many leading industry awards.
VGP generates an annual revenue of about 350 million euros. As a leading provider of packaging in European fast-moving consumer goods, the company continues to grow in printed folding cartons, offset laminated corrugated board, POS displays and a wide range of other packaging solutions.