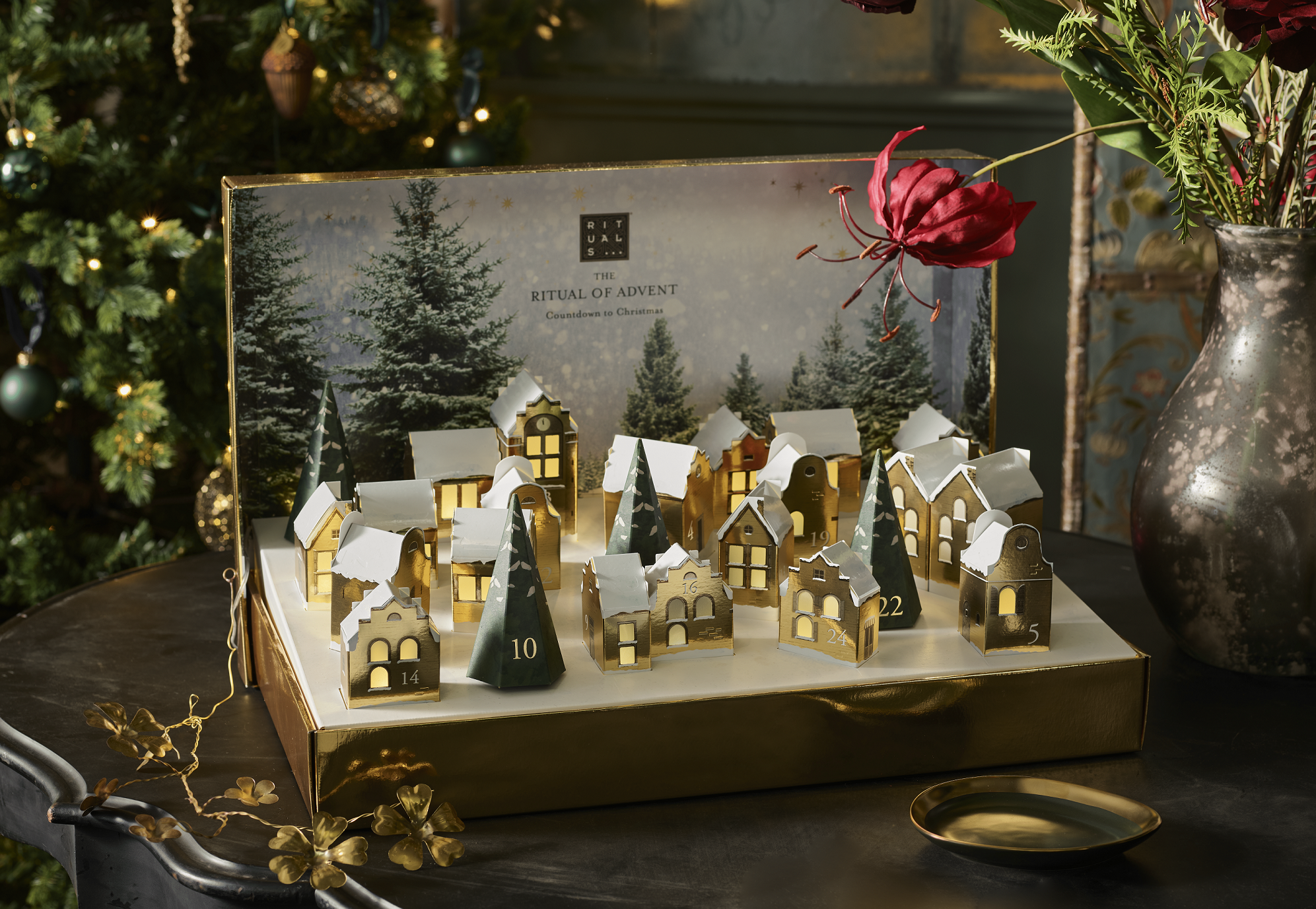 Magical start to 2022 for VGP at Paris Packaging Week
February 28, 2022 | With 2022 just weeks old, Van Genechten Packaging (VGP) is already gaining recognition. Their creative work for 'The Ritual of Advent Deluxe 3D Calendar', produced in collaboration with Rituals Cosmetics, was awarded a Certificate at the prestigious PCD Innovation Awards competition. An official awards ceremony will be held on 29 & 30 June 2022 at Paris Packaging Week. 
Recognised by the most influential brands
The PCD Innovation Awards are an annual celebration of the world's best innovation across the consumer packaging industry. Judged by the sectors' most respected experts, they recognise the gold standard in their markets, in this case the beauty and cosmetics industry.
With this in mind, VGP are incredibly proud that their efforts in collaboration with Rituals have been highlighted in this way. The 'Ritual of Advent Deluxe 3D Calendar' was recognised for its creativity, attention to detail, a feel for consumer experience and sustainability. All stand out qualities VGP takes pride in.
Using their collaborative approach, VGP's team were able to work together with Rituals to design and produce an extraordinary gift-set calendar combining boundary-defying creativity with a genuine commitment to sustainability.
Winning Together
The key to VGP's success is customer orientation, Marc Büttgenbach, Chief Commercial Officer at VGP told us:
This Certificate is a great endorsement for our design and production teams who have continued to work hard to delight our customers even during challenging times. We are really happy to see the value we place on partnership, customer focus and a market-oriented approach, recognised by the most influential cosmetic brands in the sector and by consumers who bought this magnificent gift pack. We're sure it really added some Magic to the build-up to their Christmas! The highlight of this success is the teamwork with Rituals and the Magic we make together."
But the Magic doesn't stop there. VGP will be celebrating their achievement with a stand at Paris Packaging week where they will showcase game-changing, next level, folding carton solutions for special cosmetics and premium drinks brands, designed with sustainability built-in. They'll even demonstrate how VGP can help their customers calculate the carbon footprint of their packaging and meet their sustainability goals.
VGP looks forward to welcoming current customers, as well as some new ones, to their stand (Number S72, 29-30 June) to see how Magic can happen for their brand too. For more information, contact the sales team or check out the Paris Packaging Week website at the link below.
https://www.parispackagingweek.com/en/exhibitor/van-genechten-packaging/
Make magic happen for your brand
We'd love to hear from you